How Structural Analysis Software Is Changing The Industry
February 17, 2022
|
9 min read
Structural analysis software has become indispensable for engineers across industries. What was once considered a luxury tool is now being adopted by every major construction company, engineering firm, and building department.
Structural analysis software is a computer program that engineers use to design structures such as buildings and other large- and small-scale projects more efficiently.
Structural design software aims to decrease the time that it takes a structural engineer to create safe, robust, and economical designs––especially when dealing with complicated building structures and materials.
Numerous software programs are available for analyzing and designing large-scale projects in a short period of time. There are both two-dimensional and three-dimensional tools. Many structural engineers utilize 3D analysis and design tools in their daily work, while others prefer 2D software for structural design due to the simplicity of use and short learning curve.
Regardless of the visual implementation, these building design tools significantly improve the efficiency of modeling, analyzing, and designing structures. Let's look at a few different ways that engineers can utilize a structural program to get up-to-speed with their changing industry:
Engineers Design Better Buildings
The first step in any project is the design phase, which involves creating a blueprint for the proposed structure. This process requires an understanding of the materials used in the project and knowledge of the loads acting on them.
To ensure safety, engineers must consider all possible loading conditions and scenarios, including earthquakes, windstorms, floods, and so on. This means they need to have detailed information about the structure's load capacity and stability.
To achieve this goal, structural analysis software can be used to simulate the behavior of the structure under various conditions. By emulating these conditions, engineers can better understand the structure's performance and thus make more informed decisions regarding its design.
Structural analysis and design programs also allow users to test the strength of the structure using the finite element analysis method. Finite Element Method (FEM) is a mathematical modeling technique that allows users and industry professionals to test complex structures easily and accurately. This technology works by dividing buildings into their smaller constituent "elements."
By applying forces and movements to each element, users can assess and calculate stress levels within each part of the structure. In this way, users can determine and address potential points of failure in their model without the laborious engineering calculations that have traditionally been done with the use of unwieldy spreadsheet templates.
Simply put, FEM software allows users to quickly automate the laborious engineering tasks and ultimately allows them more time to design and analyze a superior model. The result is, oftentimes, the modeling of a better final product.
Design More Complex Projects
Structural analysis software helps engineers design larger-scale and more complex structural projects than ever before.
For example, it is now possible to model the behavior of multi story buildings and other larger structures in an intuitive environment. By following all aspects of the engineering design process, it is possible to analyze and design buildings with multiple floors, columns, beams, and walls.
It is also possible to simulate the movement of people inside a building in a user-friendly interface, which makes it easier to predict potential hazards. Furthermore, structural analysis software enables engineers to perform parametric studies that simultaneously test several variables.
Such tests help engineers determine the optimal parameters for a given project. For instance, engineers may want to know whether adding additional supports will affect the structure's overall weight when designing a building.
Structural design software can create virtual models of existing buildings, allowing architects to see how changes will impact the building's appearance.
More Accurate Calculations
When calculating the strength of a structure, engineers use formulas based on the material properties of the components. These formulas are often not accurate enough to predict the structure's exact bearing.
As such, engineers can use analysis and design software to imitate the behavior of a structure and then compare the results with their calculations.
Using this approach, engineers can get much closer to predicting the actual performance. They can also adjust the formula accordingly and improve the accuracy of their predictions.
In some cases, engineers can even use the simulation results to develop new equations or formulas.
The software reduces the human error involved in making these calculations and, therefore, increases the accuracy of the final result.
Building Codes Are Easier To Follow
In many countries, there are strict regulations regarding the design of new buildings. Government agencies enforce these codes.
However, these codes often don't consider all aspects of foundation systems. For example, they may only view the load-bearing capacity, but ignore the possibility of a fire breaking out on one side of a wall.
Structural engineering software can be used to study the efficiency of a building under diverse circumstances. It can then provide information about the safety of the building and the likelihood of disaster.
Following the building's codes is vital for the safety of everyone working in the building. It can, however, be time-consuming, expensive, and difficult to follow the regulations.
Using software, engineers can comply with the building code regulations without redesigning their building. This means that they can save money while still complying with the rules.
Sustainable Design
The building industry produces 50% of the globe's greenhouse gas emissions. Structural engineers may play a significant role in lowering carbon emissions by designing buildings that produce fewer of these gasses throughout construction, building usage, and at the building's end of life.
Many governments around the world are encouraging sustainable design. The European Union has set targets for reducing carbon emissions. To meet these goals, designers must ensure that their plans are environmentally sound.
With structural engineering software, engineers can analyze the environmental impacts of different materials and structures.
Engineers can calculate the energy required to build a specific project. They can analyze and understand the effects of material choices by connecting quantities of structural elements.
This helps them create more efficient designs that reduce the energy needed to construct the building. Engineers can also determine how well a building will perform during its lifetime.
Using the software, they can provide recommendations to the overall design team and owner based on carbon impact and other important design parameters.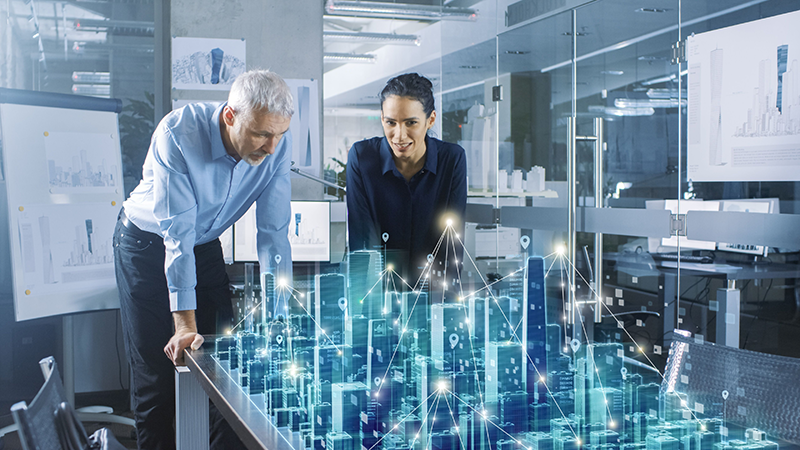 Performance-Based Design
Performance-based design (PBD) is the concept of beginning with the end goal in mind by demonstrating that a structure will satisfy that performance level through analysis, simulation, and testing.
Performance-based design for a specific hazard allows for innovation and tailored solutions to particular challenges.
A PBD can be a catalyst for innovation and generate enormous value for a customer. To ensure that PBD is executed appropriately, highly competent design firms with superior analysis capabilities and deep expertise are necessary.
PBD is not the perfect solution for every building, but it is for suitable projects—complex, tall, iconic, or significant.
PBD is mainly used to target performance objectives for a given hazard, with seismic, wind, and fire being the key dangers to address.
Analysis, simulation, and testing can be performed using various tools, including finite element methods, analytical models, computational fluid dynamics, and even physical tests. Structural analysis software is essential when performing PBD due to the complexity and size of many modern buildings.
Reduced Construction Time & Efficiency
One of the essential benefits of structural analysis software is reducing construction time. Engineers can use the software to test different designs before going ahead with construction.
They can then choose the best design from among the options available and use it to build the rest of the structure. This saves them time and money.
Moreover, since the software allows them to make changes to their design at any stage, they can keep improving the design as more data becomes available.
It also makes the whole process faster and easier than traditional methods.
Furthermore, structural analysis software allows engineers to quickly build project models. They can then use those models to help plan construction schedules and determine which parts of the project require more attention than others.
This means that they can test different configurations before actually starting construction.
The best structural design software can also help structural designers predict how long each project will take. This allows them to schedule tasks efficiently and avoid delays.
Professional Output
It is critical to generate precise and complete documentation, such as calculation reports, drawings, and specifications. 
Structural analysis software provides an efficient way to produce professional documents. Engineers can quickly create accurate reports and share them with other team members.
If the report includes a 3D model, the structural engineer can even show the results to clients or contractors. This gives them a better understanding of what needs to be done and why.
With this knowledge, they can work together to improve the design. In addition, the software can be integrated with computer-aided drafting programs. This allows engineers to create detailed plans and drawings. 
Make an informed decision by generating reports based on the calculations performed during the analysis. The software's real-time information allows you to identify potential problems early and correct them before they become costly subjects.
Computers have transformed the way engineers interact with customers, architects, and construction managers.
Increasing the efficiency of the design delivery system has been one of the most critical factors in the success of many projects.
This software has streamlined structural drawing, analysis, and design procedures in ways that engineers could not have envisioned a half-century ago.
Today's engineers can perform all stages of the design process using the same software package. In the past, engineers had to rely on multiple tools to carry out these functions.
These improvements result in significant cost reductions, more accurate designs, faster design completions, and increased productivity. It can help engineers perform complex analyses and provide reliable results.
The software can save engineers valuable time and effort by providing a comprehensive set of tools.  
It can help you achieve your goals, from creating a sustainable building to meeting safety standards.
Some research is required to choose the right software for your construction project. You need to find a product that fits your specific needs. It's better if you try it out first before investing in it.
If you are planning to buy any structural analysis software, make sure to check its features, compatibility, and reliability.
Try Structural Analysis Software For Free!
Here at Vitruvius, we offer free trials so you can experience the power of structural analysis software firsthand. You can use StruCalc to analyze nearly any design.
You don't need special training to learn how to use the software. Just check out our video library while you download your free trial.
Questions? Call us at +1 (800) 279-1353 or submit a ticket for more information.