The Advantages of Construction Design and Analysis Software for Architects
March 15, 2022
|
7 min read
Architecture is a profession where creativity and innovation are essential. Architects create buildings that are unique and reflect their clients' personalities. They also need to ensure that their designs meet safety standards and comply with local laws for building projects.
A construction design software program helps architects and structural engineers plan, design, and analyze projects. It saves time and lets them focus on other aspects of their job like budgeting or project management. In addition, architectural design software allows for streamlined collaboration so it's easier to share ideas with colleagues.
Let's look at the advantages of using construction design and analysis software for an architect.
More Accurate Results
It's important to note that measuring accurately is crucial in architecture. If your measurements and calculations aren't correct, you might end up with a structure that doesn't fit into its surroundings or isn't safe. 
If you're designing a building, utilizing software can generate accurate measurements. You don't have to measure every inch of your project manually. You can use the software's tools to get precise results quickly. Also, you don't need to hand-calculate anything. All the necessary figures can be generated automatically by the same tool. 
The software will detect errors such as inaccurate dimensions or incorrect calculations. It saves you from making mistakes when measuring. 
No Hand Calculations
Hand calculations are prone to human error. Home builder software can calculate areas, volumes, and dimensions more accurately than a person. It protects you from making mistakes and ensures that your designs are precise.
You won't need to perform any manual calculations when working with the software. Instead, you can enter the required information and let the program do all the work. This means that you'll spend less time calculating than if you were doing so by hand.
You can easily see how your project progresses by viewing graphs and charts. It's very user friendly so you can see any little error in your plans or designs right away. This means that you can make changes without redoing the entire process.
Produce Beautiful Reports
Using the design software, you can generate beautiful reports for your construction documents. The reports will be useful when presenting your work. These reports include floor plans, elevations, sections, 3D models, and more. They are a great way to demonstrate your abilities.
The software also lets you export files in different formats. These can be shared online or printed out. It makes it easy to distribute information to people on site, like the contractor foreman, who may not have access to a computer.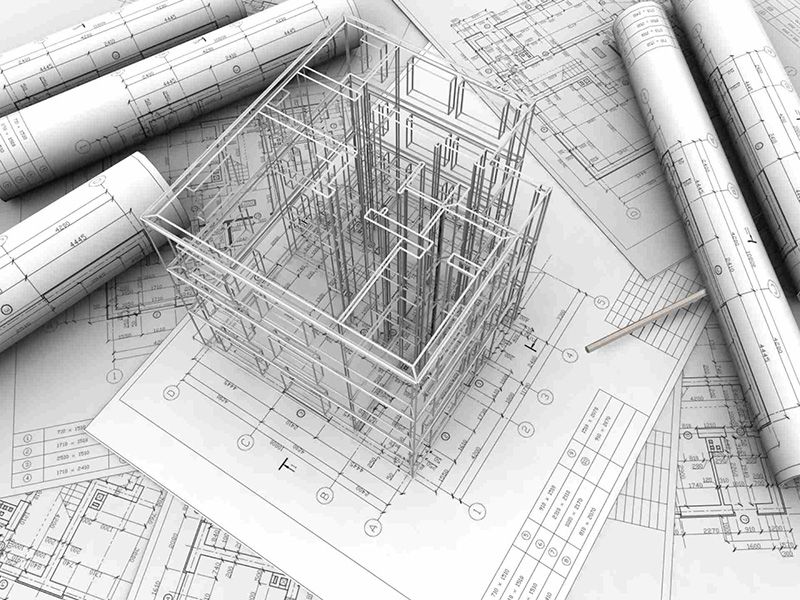 Easy Collaboration
You can easily collaborate with other team members or the construction company using home builder software. It's possible to send and view all the documents associated with a particular project together. This makes it easy for everyone to contribute ideas and suggestions.
It's also possible to comment on each document so that everyone has access to the same information. This can emphasize your design intent, reduce confusion, and increase productivity.
Take Your Calculations With You
When you are remote, you won't need to rely on yourself or others to do hand calculations. As long as you have Internet access, you can use the program from anywhere. The ability to access and complete calculations from anywhere is one of the most significant benefits of the construction design software. 
A cloud solution can provide you with a way to complete a calculation in your building process. This allows you to focus on design and planning.
Generate Ideas
When you use architectural design software, you can generate ideas quickly. It's possible to explore various options before finalizing a decision. You can also find inspiration from previous projects.
This means that you can develop new concepts and solutions even when you're stuck. For contractors and construction professionals, this is highly advantageous.
Integrated Design Standards
Many construction design software programs offer integrated design standards. These allow you to create drawings based on industry-specific guidelines. They provide tools to ensure that your drawings meet these standards as well.
For example, they can check whether your drawings comply with building codes. They can also check if your drawings follow specific safety requirements. This helps you avoid fines and penalties.
In addition, they can assist your construction or design company with making the right decisions. Furthermore, structural design programs enable the construction industry to build more efficiently.
Easy Modeling Functionality
Using a home builder software program, you can speed up your modeling process. You can draw lines and shapes directly onto your draft. It saves you time and effort because you won't need to place objects manually.
You can also add text boxes, arrows, and symbols to label or comment on essential areas of your model. Models created by construction design software are easier to understand than those created manually because they contain more detail.
Inbuilt modeling operations allow you to change your model without reworking everything. Meaning, it's much faster to alter designs for your interior design landscape.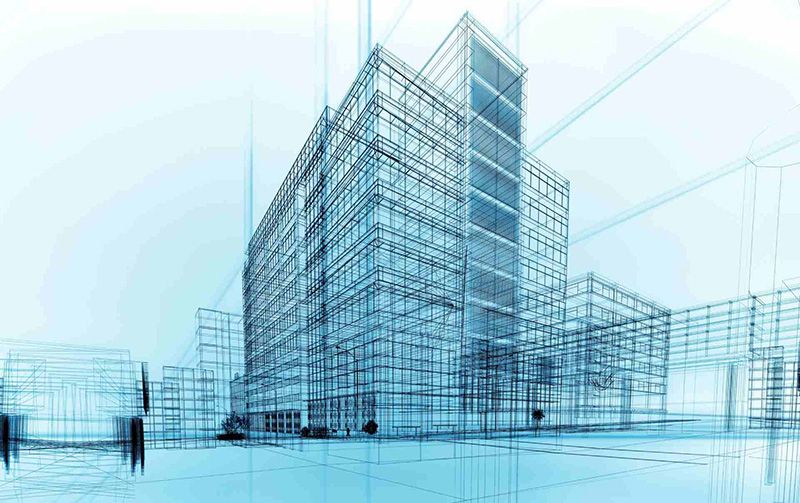 Save Time
Using architecture design software can save you so much time. You no longer have to calculate every aspect of your project the hard way. Instead, you can input the required data into the software and let it do the rest.
Your project will progress faster and you'll spend less time doing things like calculating. You can get back to what matters most – creating innovative and original solutions.
Get More Done Quicker
When working on comprehensive architectural projects, it can take a long time to complete each task. However, you can quickly produce several reports using construction design analysis software. You'll finish your project sooner and have more time to focus on other aspects of your business.
A construction project management software can also help you organize projects better. You can track the progress of each task and keep an eye on deadlines. You will be able to stay organized and avoid missing important dates.
Streamline Your Workflows
With the right software, streamlining your workflow is easy. When you create a new project, you can assign it to a specific person. They'll receive notifications whenever there's something new. They can also update the project at their own pace.
If you want to share a file with someone else, you can send them a link. Your collaborator won't have to download any additional files. They can click on the link and open the file directly from their browser.
Make Better Decisions
You can make better decisions with construction design software. You can immediately see how changes affect the overall look of your project so you can plan and make informed choices.
For instance, if you're redesigning a room, you can see exactly how it will impact traffic flow throughout the house. You'll have valuable insight into how to improve the layout.
Find the Right Tool For Your Project
Before choosing a home building software, think about which type of project you're planning to tackle. Architecture software is best suited for certain kinds of projects.
Construction design and analysis software is a helpful design tool in the world of architecture. It allows architects to create detailed models of buildings. These models can be used to test different options before making final decisions. It also provides a great deal of information about the building itself.
You may not need a software program right away, but once you start designing larger-scale projects, it could prove invaluable. Don't hesitate to give StruCalc a try for free. StruCalc is a top-of-the-line construction design and analysis software program that was made with users in mind. It will help you finish any project quickly and accurately!